Chicago Street Theatre is committed to education. Since 1994, we have offered young artists a comfortable, safe environment for exploring their creative side, both on stage and behind the scenes. Our inherent philosophy is to provide a hands-on experience where students learn by doing, not by lecture.

We offer a comprehensive and unique curriculum, where students are provided with the consistency of an entire program through which they can advance — not occasional classes with a variety of instructors. Professional and experienced faculty, veteran artists, and an ensemble-based community atmosphere enhance their experience. Students in our Apprentice Program train and volunteer, learning practical skills, leadership, and confidence behind the scenes. We are also home to the only Teen Ensemble in Northwest Indiana. We encourage a complete understanding and appreciation of live theatre. It's also a lot of fun!
From the Director of Education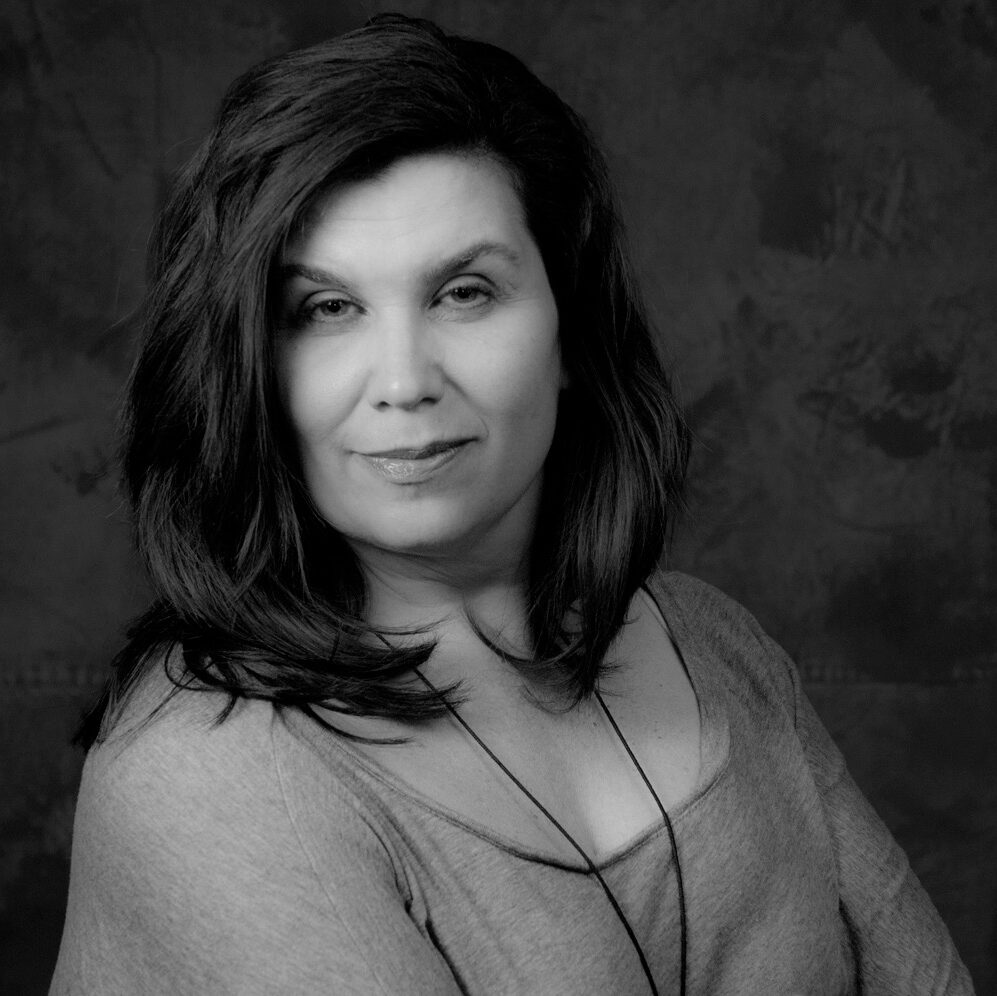 Much has changed in our world. In the shuffle, I cling to those things that have not … my love of both theatre and teaching.
We are all dedicated to providing a healthy and safe environment for those young creatives looking for a place to feel at home.  We are the outlet you've been searching for.
Should you have questions or concerns, please feel free to contact me at [email protected].
Lisa
My work grows out of the conviction that it is vital and necessary to teach two facets in all creative work in the theatre — to emphasize "coming home" as much as, if not more than, "going there." The starting point and underlying current in all my work is based in clarifying and illuminating the often blurred difference between using yourself and losing yourself. That, to me, is the purpose of a system or method of training, and the distinction between creative expression and dangerous indulgence.
I believe acting requires a great deal of listening, generosity, and discipline.
I believe it is essential to balance constructive criticism with nurturing support in order to create a studio environment based in trust and one conducive to uninhibited exploration and risk-taking.
I believe it is necessary to originate critical thinking and significant for artists to learn how to make assessment of their own process/progress and how to actively engage in the candid exchange of constructive feedback.
I believe it is pivotal when developing artists are encouraged to discover and, in turn, define their place in and responsibility for community and the world at large.
I believe collaboration is at the core of truly exceptional theatre work and that it must be encouraged at all times and inspired by example.
I believe we need theatre and the arts now more than ever and that it is our responsibility as educators and artists to ensure they flourish.
I believe it is the responsibility of the instructor and organization to maintain professional protocol and collegial courtesy at all times, regardless of artistic differences or personality variances.
The study of acting is a journey and as such, I use the analogy. Students are asked to prepare for the trip by packing a metaphorical suitcase. I bring my own, packed to the brim with passion and a collection of influences and experiences — a piece of all I have studied with, worked with, read, and observed; personal discoveries, moments of inspiration, accidents, patience, understanding and compassion. I ask all to simultaneously pack commitment, discipline, respect, and fearlessness.
The journey itself involves learning foundational skills which I refer to as a legend on a map. I believe if you have learned the skills necessary to interpret a legend, you can read any map, travel any terrain and, most importantly, always navigate your way back home.
© Lisa Formosa-Parmigiano, 2008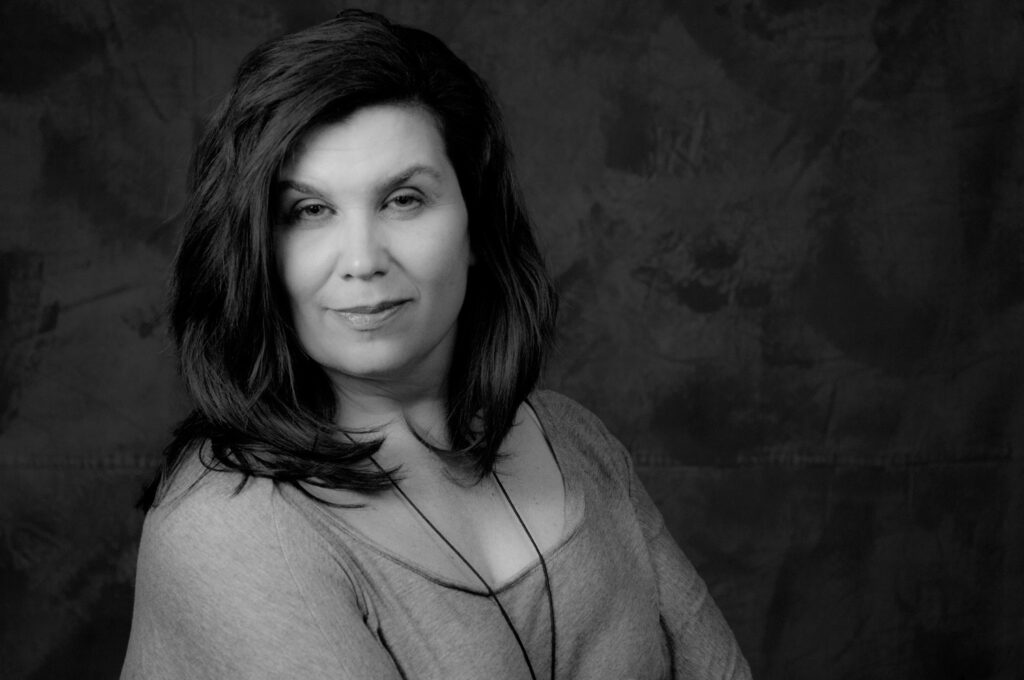 Lisa M.R. Formosa-Parmigiano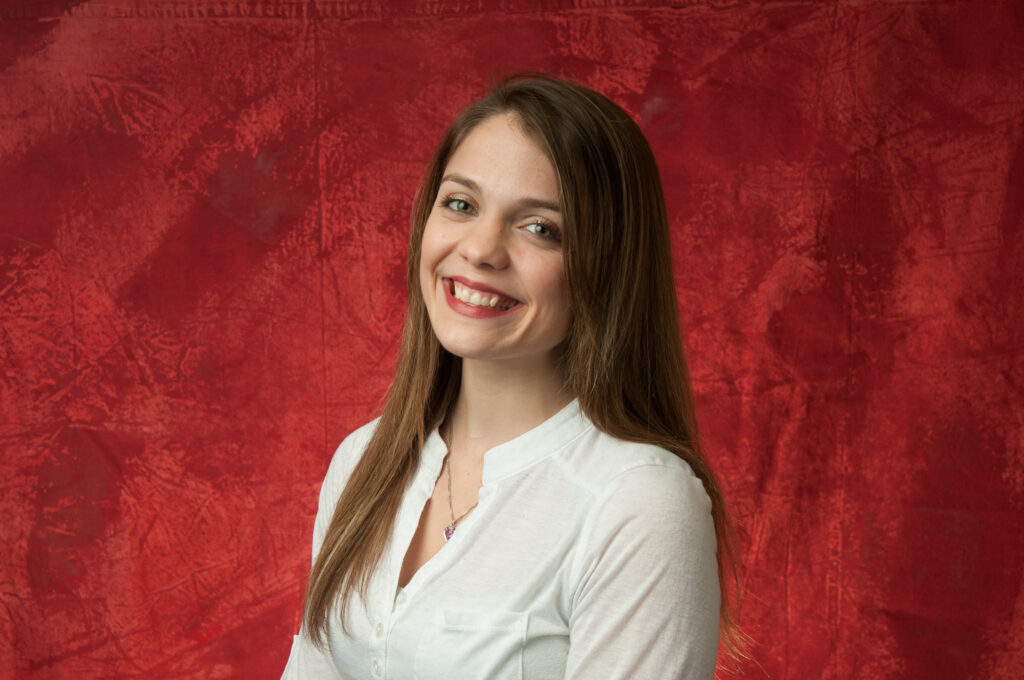 Arlene Hinkle
Lisa M.R. Formosa-Parmigiano returned to her hometown, Chicago, after a ten-year stay in New York where she received her MFA from the Actors Studio Drama School in May 1999, followed by selection for Life Membership to the prestigious Actors Studio in March, 2000. She was a guest artist, faculty member, and Director of Admission with the Drama School from 2000-04. Her professional work focused on emerging writers and she participated at Ensemble Studio Theatre, The Writer's Room, and had the privilege of working with Romulus Linny, James Ryan, and Laura Maria Censebella. Her last performance in NYC was a premiere at Circle in the Square. While in Chicago, she was a founding member and Artistic Director of Wild Life Theatre Company while working with Columbia College's Department of Film & Video as Graduate Coordinator, part-time faculty, and Director of the Festival of Illinois Film & Video Artists. In 1994, she was awarded a CityArts Emerging Artist's grant, and Wild Life's work was chosen "Best of Year" by both the Chicago Sun-Times and the Tribune. She has taught international workshops in Caracas, Venezuela and Devon, England. At Chicago Street, she has appeared in Keely & Du, The Rose Tattoo, The Goat, or Who is Sylvia, Beauty Queen of Leenane and as Sister Aloyisis in Doubt for which she was awarded Best Principal Actress by the Northwest Indiana Excellence in Theatre Foundation. In Valparaiso, she has directed Curious Incident of the Dog in the Night Time, A Midsummer Night's Dream, A Charlie Brown Christmas, Comedy of Errors, How to Eat Like A Child, The Tempest, Frost/Nixon, and What the Butler Saw. In over 30 years of theatre activity, she has taught, directed or acted in over 60 productions.
Arlene was born into theatre, participating in her first show at just two years old when she appeared on stage as a bumblebee in Alice in Wonderland. Arlene grew up at Chicago Street, sleeping in the old seating that was remodeled years ago. She attended rehearsals with her mom Dona Henry and learned how to fall asleep anywhere, including the aisles of the theater. Arlene has directed, acted, costumed, run tech, and many other activities in her career.  She attended Indiana State University and graduated in 2015 with a B.S. in Theatre. She is so happy to be officially back at CTG as an Instructor after her six-year hiatus (yes, six years! how can someone stay away from something they love so much?). Well, Arlene got married, had two babies and her life got a bit chaotic.  Now that her children are at the height of their chaos, she picked the perfect time to come back! She hopes her son Connor and daughter Adelaide will grace the stage with their presence and talent soon since they are already behind their mom in starting so early. Arlene really wants the parents to know one thing — teaching your kids is the highlight of her week (besides, of course, being a momma to her own kids).
Chicago Street Theatre has played an integral part in our lives for the past nine years. Our son has grown by leaps and bounds through their classes and productions, not just as an actor but also personally. Miss Lisa truly cares for each of her students. She lovingly pushes them toward excellence, and encourages teamwork, self-discipline and respect. We've been thoroughly impressed by the positive influence Chicago Street has had on our child. I would highly recommend their programs to anyone.
The CST program is where my daughter met her best friends, who became her theatre family. She found acceptance and was able to express herself in a fun, safe environment. The classes impacted her life so much that she is now going to college to pursue a career in theatre. Lisa is not only a teacher, but a mentor and a friend.
We feel incredibly fortunate to have Chicago Street Theatre's excellent educational programs available for children in our community. We love that our own two children have increased their confidence in expressing themselves, have broadened their imagination and communication skills, have learned about people of different backgrounds, have been exposed to great literature, and all in a fun, safe environment. Thanks for all that you do, CST!
Patti & Jim K.
Valparaiso
My grandson, Trey, showed signs of natural talent when, in preschool, he performed in the Montessori Of The Oaks annual production on a big stage. Because of that I decided to enroll him in theatre classes at Chicago Street Theatre when he was 5 years old. He loved every moment, and we were so pleased when the theatre decided to hire a very talented and experienced teacher, Lisa Formosa-Parmigiano, to head the Education Department. We both immediately fell in love with her and the method and content she chose to use in her classes.